Comprehensive risk advisory focused on the well-being and care of our clients.

We are a broker for the most important insurance companies in the market. Our comprehensive advisory ensures our clients and the insurance agents who choose us receive differential and completely personalized attention. Our proposals analyze all types of risks technically and commercially to provide the most convenient benefits, with the security, support, and agile and efficient service that distinguishes us. We have the UNIT ISO 9001/2008 certification that reflects our commitment to quality in all our processes and services.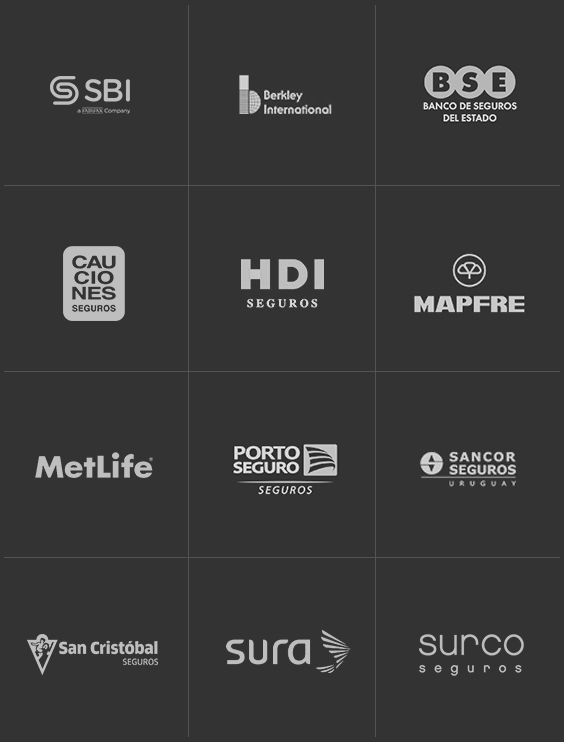 Are You an Insurance
Broker?
Access and download updated Applications and Forms from each of the companies you operate with.
What to do in case of an
accident?
Learn about the procedures that must be carried out in any sinister situation and how to communicate with us.
Do you need a
Quote?
Explore the versatility and soundness in each of our products and coverages. Find the most suitable one for you.
GET IN TOUCH
We are pleased to be able to address your concerns, requests, and suggestions.
Please fill out the form fields and send us your message.
We will get in touch shortly.